Project B3 - Neurocognitive mechanisms for implicit learning of crossmodal predictions
PIs: Prof. Dr. Qiufang Fu, Prof. Dr. Xiaorong Gao, PD. Dr. Michael Rose
The primary goal of project B3 is to investigate how humans learn to predict incoming stimuli from crossmodal cues in implicit learning by combining (1) behavioural, (2) high-resolution ERP, ERO and fMRI, and (3) fMRI- and EEG-based BCI experiments. Experiments will involve prediction tasks using sequences of visual and auditory stimuli, where a hidden rule or regularity will determine how to predict
the incoming stimuli without the subjects' knowledge. Specifically, the project will investigate what types of representation are acquired in implicit crossmodal learning, whether crossmodal stimuli can influence the transfer from implicit to explicit knowledge, and what are the neural correlates for implicit crossmodal learning.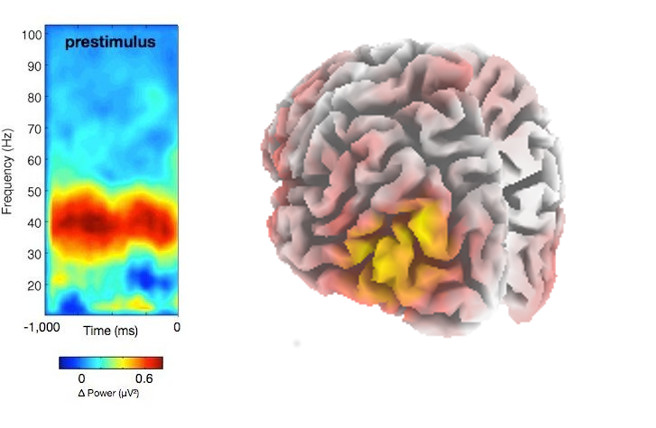 Results from an EEG based Brain- Computer Interface Training using gamma band activity in the lateral occipital cortex.